09/24/18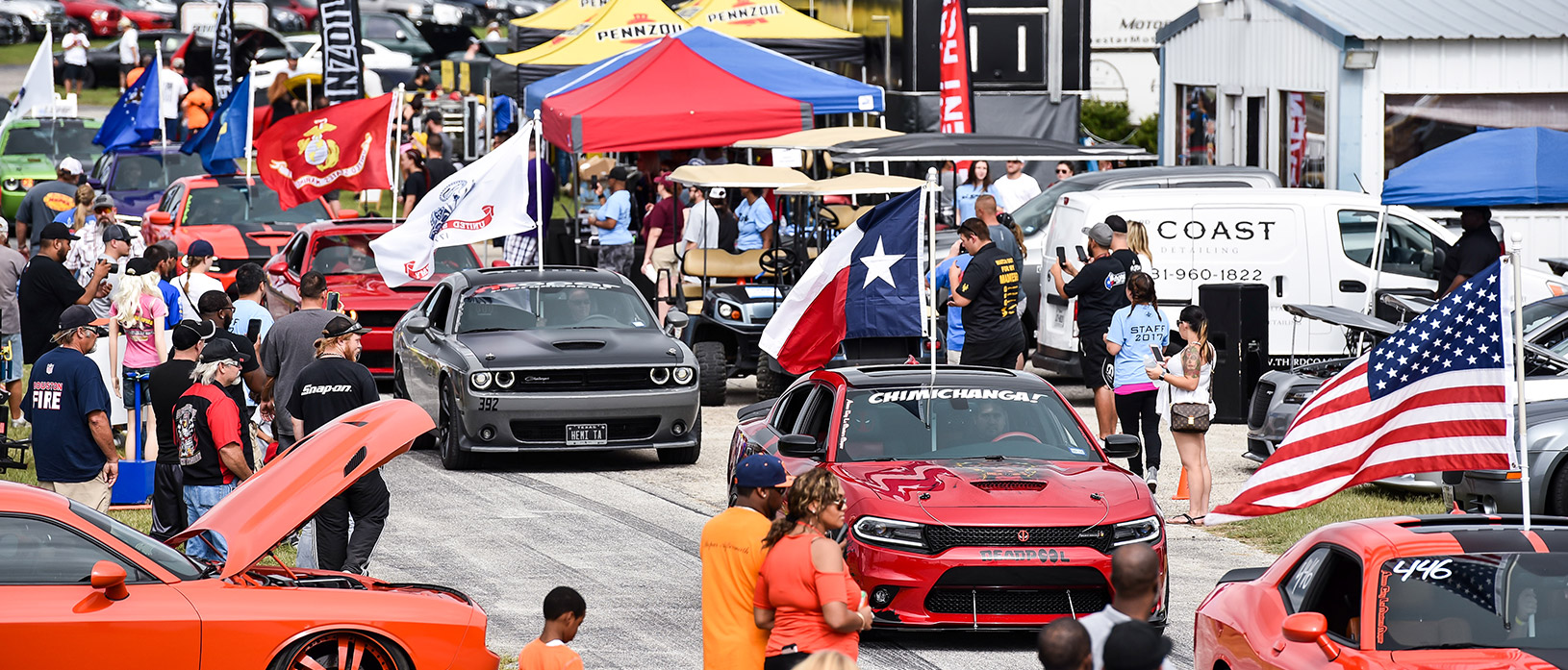 Check out John Hammer's article about Lone Star Mopar Fest over at DodgeGarage.com.
09/17/18
Eleven years ago we started SCLX to provide a way for owners to meet other owners. The founders had met eachother online in LX related forums and figured there has to be more of "us" in the Houston area. So to see this post on Facebook makes us so very happy!
09/13/18
We are super excited about our special guest for Lone Star Mopar Fest this year. Here's Johnny Bee to tell you.
09/06/18
A huge thank you to all the people who have volunteered to help at The Fall Finale. It's this team that helps make LSMF a great expereince for all.
Here is where you can find the updated volunteer schedule.
08/27/2018
Click here to see the latest volunteer matrix (a list of days, times, teams).

07/27/18
To stay in compliance with the with the newest versions of Google Chrome, Safari, and Firefox, we've taken the extra step to be SSL certified.
Thank you to all the Club Supporters whose donations make it possible to have this website and keep it secure.

05/24/18
Since we started this event back in 2011 we constantly look to improve the experience for our guests, our volunteers, and our partners. This year we are making several enhancements in our event ticketing, the car show, and the racing program.
Registration

We have streamlined the online registration process with the following changes:
There is only one ticket option available.

Each vehicle needs a ticket. Each ticket serves as admission for everyone in the vehicle.

At checkout you have the ability to add the SHOW option or the RACE option. Read the How To.

S

ome cars are built for show, some are built for go, some are built for both. For those that do both, we ask you pick ONE.
XPEL Car Truck Jeep SUV Classic Show

Having a car show and a drag race program, simultaneously, has it's challenges. In order to provide the best show experience we can, we have made the following changes:

Vehicles competing in the show will be parked in designated areas to ensure quicker accessibility during the judging process.


Guarantee your spot in the Car Truck Jeep SUV Classic by registering online and adding the show option.

A limited amount of Event Day entries will be available.

Friends of LSMF Drag Race Program

For 2018 we will only have drag racing, no autocross.

Participation in the autocross program has steadily declined for the last three years.

We will use the time savings from eliminating this activity to push back the start of the day.

Bracket/Index Racing returns.

Heads up racing with ET groupings
Online Pricing (ends October 7)

MOPAR Vehicle & Admission: $15

ADD ON - Car, Truck, Jeep, SUV Show: $0 (guaranteed spot)

ADD ON - Drag Racing: $25

(guaranteed spot)



ADD ON - Express Lane Drag Racing: $50 (limited to 25 spots)

Event Day Pricing (October 12 & 13)

MOPAR Vehicle & Admission: $25

ADD ON - Car, Truck, Jeep, SUV Show: $0 (space permitting)



ADD ON - Drag Racing: $35

(space permitting)




Spectators

Adults: $10

Children 12 & Under: $0

Active & Retired Military: $0 (with ID)

First Responders: $0 (with ID)
If you have any questions about the enhancements and pricing for LSMF2018 please contact us.
This e-mail address is being protected from spambots. You need JavaScript enabled to view it
05/25/18
We've got the results from the check-in survey at last Friday's Central Meet & Greet.

Charcoal came in first and red second.

We last offered these polos in 2015 and will begin development on them again for the summer.

Look for men's and women's styles.
05/20/18
We know that $5 may not seem like a lot, but over the course of a year, it adds up to $60. We don't know about you, but $60 is nothing to sneeze at.
In fact, $60 pays for one month of our trailer storage, $60 almost pays for a month of our climate-controlled storage, $60 pays for one month of our hosting and website security... well you get the idea.
Why do we bring this up? Because, a small monthly donation, does help SCLX. We are grateful for our members who make donations every month, whether automatically or by handing it to us at the monthly events. We can't do what we do without our Club Supporters.
If you'd like to set up a automatic monthly donation visit this secure link. You can cancel it at any time.
«
Start
Prev
1
2
3
4
5
6
7
8
9
10
Next
End
»
Page 7 of 46